About Rudolf Haken
Bio
Rudolf Haken is director of the new Electric Strings program at the University of Illinois. Students may earn Bachelor's, Master's and Doctoral degrees in electric violin or electric viola in Performance and Literature, Music Education, Music Technology, and blended degrees (partnering with Computer Science, Business, Engineering, Media Studies, and numerous other programs across campus).
Haken is a violist and composer internationally renowned for his creative melding of disparate musical styles and genres. He is particularly known for his work with extended-range violas, appearing in concert on four continents with his Rivinus five-string viola and Wood Viper six-string electric viola. At the University of Illinois he directs the Electric Strings Ensemble and the Hip Hop Collective.
Professor Haken has performed his viola concertos with numerous orchestras in Asia, Europe, North America and South America. Performances of his compositions, including numerous commissioned works, have met with great success both in live performance and recordings. In September 2012, violinist Rachel Barton Pine premiered Rudolf Haken's solo violin work Faust at Chicago's Beethoven Festival. Pine had commissioned this work from Haken as part of an effort to bring heavy metal influence into solo acoustic violin music. In April 2011, Haken's Violin Concerto for Stefan Milenkovich was premiered at the NOMUS Festival (Novi Sad, Serbia) and at Kolarac Hall in Belgrade. A Centaur CD of concertos composed by Rudolf Haken was chosen as a 2007 "Critics' Choice" by American Record Guide. In 2004, WTTW-Chicago produced a video featuring Haken performing his transcriptions of Van Halen and Metallica on a Jensen five-string electric viola. This video was shown frequently in passenger areas at O'Hare and Midway airports in Chicago.
In August 2022 Haken will be bringing 22 members of the University of Illinois Electric Strings Ensemble and Hip-Hop Collective to perform and teach at the Bayreuth Young Artists Festival in Germany.
Haken has been a featured performer of contemporary music at conventions of the Shakujii International Orchestra of Tokyo, Japan; HEIMES of Sapporo, Japan; Society of Composers, Inc., Society for Electro-Acoustic Music in the United States, and American Composer's Alliance in New York City, as well as in recital at the Studio für neue Musik at Universität Siegen (Germany), Universität für Musik und darstellende Kunst Wien (University for Music and Performing Arts in Vienna), Salle Jacques Brel in Montigny-le-Bretonneux (France), Conservatorio Oficial de Música in Cáceres (Spain), and Yildiz Teknik Üniversitesi in Istanbul, University of York (UK), University of Toronto, and Queens University (Canada). Among Haken's recordings of contemporary music is a Capstone Records release of viola works of Matthew Davidson.
As a sought-after educator and adjudicator, Professor Haken was invited to Seoul in October 2012 to serve on the international jury for string auditions of the Korean Broadcasting Service Symphony Orchestra.Haken also has served on the faculty of the Festival Internacional de Musica Erudita de Piracicaba (Brazil), Schlern International Chamber Music Festival (Italian Alps), Michigan City Chamber Music Festival (Indiana), Musikalischer Sommer in Ostfriesland (Germany), Hot Springs Music Festival (Arkansas), Interlochen Music Camp (Michigan All-State), Zomeravond Concerten (the Netherlands), Mammoth Lakes Festival (California), Montecito International Music Festival (California), and Quartz Mountain Festival (Oklahoma). He has given master classes internationally, with venues including the Singapore National Youth Orchestra, Kookmin and Jungang Universities in South Korea, the Welsh National Academy of Music and Drama, and the Universidade de Caxias do Sul in Brazil. Haken has served as viola professor at West Virginia University, as well as guest violist for the Houston Symphony and Houston Grand Opera, performing under such renowned conductors as Christoph Eschenbach, Michael Tilson Thomas, and Sir Neville Marriner. He has performed in London, Beijing, and Shanghai as principal violist of the Sinfonia da Camera, and has toured South Korea with the World Symphony Orchestra. Professor Haken has acted as adjudicator for the Houston Symphony Young Artists, Midwest Young Artists, Missouri-American String Teachers Association, and Chicago Viola Society competitions.
Mr. Haken started his career as a child prodigy. At the age of ten, he conducted his first orchestral works at the Krannert Center for the Performing Arts (University of Illinois) with the encouragement of Professor Charles DeLaney. As a child, Haken appeared frequently in the US and Europe as composer, conductor, soloist, and chamber musician. In his teenage years, Haken studied composition and piano with Hubert Kessler and viola with Guillermo Perich.
Rudolf Haken's compositions, recordings, and teaching materials can be found at www.rudolfhaken.com.
Rudolf Haken—Selected reviews and quotes
"Unbelievable multi-talented genius. Marvelous. He's taken us to new places—the new age of the viola is here."
– Bernard Zaslav (violist of the Fine Arts Quartet and Vermeer Quartet)
"Haken's concerto was such a success that the public demanded an encore and Milenkovich repeated the most virtuosic part of the concerto . . . The huge applause and screaming from the audience made it seem like we are all at a rock concert . . . a standing ovation from the audience of all generations . . ."
– Radio Srbija, review of a violin concerto composed by Rudolf Haken, performed by Stefan Milenkovich with Camerata Academica Novi Sad
"I realise that I have compared Haken's early music favourably to that of some of the greatest composers of the Romantic era, as well as some of the core works in the viola literature. I mean every word. They really are that good . . . Those of us who carry on a love affair with the viola, whether four-or five-stringed . . . can applaud the achievements of this extraordinary musician and take pleasure in his contributions to the literature for our instrument . . . Haken has become an outstanding concert artist, a bold and exciting performer who has toured internationally to great success . . . His viola works are distinguished by a sensuous lyricism, an exuberant sense of humour, a natural and thorough mastery of compositional technique, and above all an intimate understanding of the technical and expressive capabilities of the viola—a body of work all the more remarkable in that much of it was composed when Haken was still in his teens . . . Haken, at the same age, had already attained a higher level of development—yes, than the young Felix Mendelssohn."
– Paul Groh, writing in the Journal of the Australia-New Zealand Viola Society (The complete article is posted atwww.contemporaryviola.com)
"This disc is highly recommended not only for the clarinet work, but also for Haken's exuberant Americana fiddling style of the viola work and the beautiful and engaging Oboe Concerto. . . a joy to experi­ence. This is a winner—guaranteed to bring a smile to your face."
– The Clarinet (journal of the International Clarinet Society), review of Centaur CD of concertos composed by Rudolf Haken
"Ordinary boundaries do not fence Rudolf Haken in . . . He flaunts his fiddling capabilities in a Concerto for Five-String Viola—four wacky but well-crafted movements . . ."
–American Record Guide, review of Centaur CD of concertos composed by Rudolf Haken (selected as "Critics' Choice" for 2007)
"The man with the unique super-viola . . . The versatility of the instrument was convincing, allowing the technically skilled and musically expert virtuoso to expand the narrow bounds of conventional instrumental art to an almost unlimited degree."
–Westfälische Rundschau
"A visit to Rudolf Haken's YouTube channel . . . reveals the liveliness, the freedom, and the serenity that exemplifies this artist—and the courage he has in presenting himself for videos. First we see him playing Van Halen and Metallica, in leather pants and cool poses, with an electric viola. Then, a few clicks further, Rudolf Haken is shown as an interpreter of Bach, in a concert hall, with great seriousness and interprative depth. He is a pioneer, as demonstrated by his repertoire, his way of working, and his manner. This is what drives him, and what he delivers to the audience."
–Siegener Zeitung
". . . absolutely infallible intonation, intense concentration and endless variety of interpretation . . ."
– Badische Zeitung
". . . extroverted, resonant tone . . . delicate, yet strong intensity."
– Rhein-Neckar-Zeitung
"A pianist of acrobatic virtuosity."
– Herforder Zeitung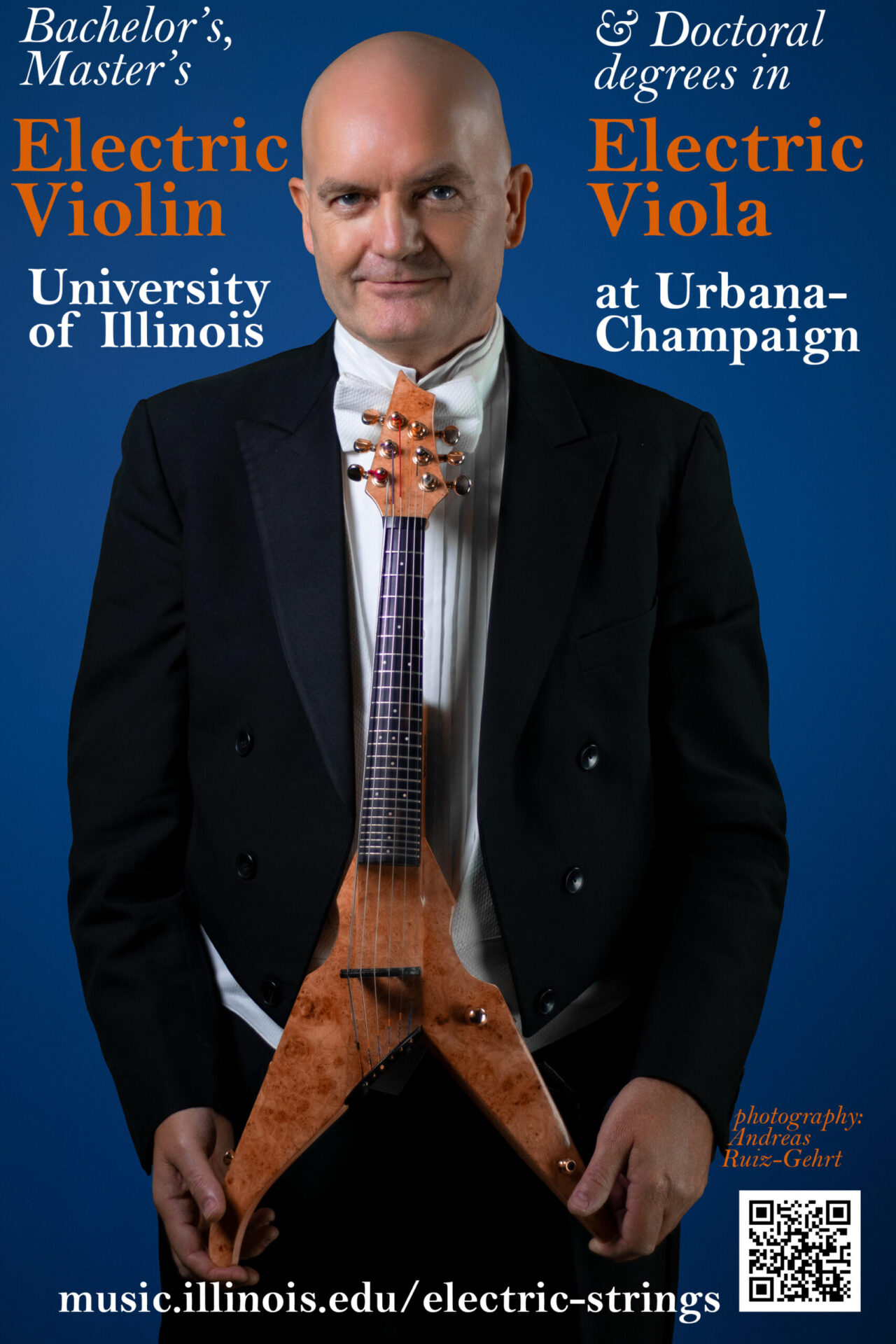 Education
B.M., University of Illinois; M.M., Rice University