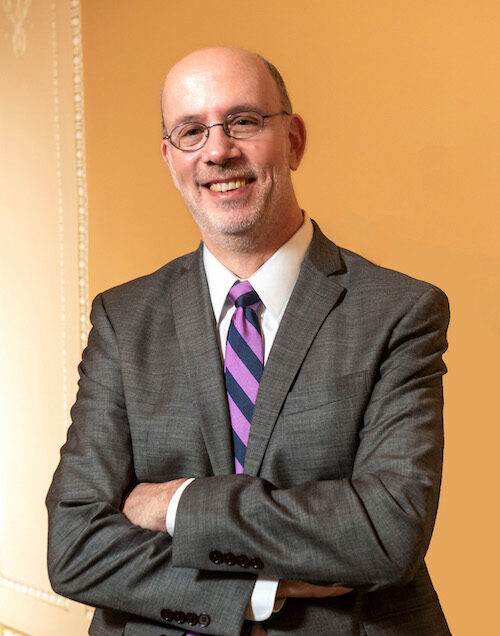 Header
Welcome to the School of Music at the University of Illinois, one of the most distinguished music programs in the country.
The 2022/23 academic year will be a transformational one at the School of Music, and one to which I am sincerely looking forward. Last year, we began to put the disruptions of Covid behind us by restarting public concerts and in-person classes, by celebrating the School's 125th anniversary, and by relaunching ISYM, our summer program for young musicians. Just getting things back to the way they were in March 2020 was a huge endeavor, and I am grateful to the faculty, students, and staff of the School for the role they played in relaunching so much programming, and to our concert audiences for returning in large numbers.
But our goal isn't just to get back to the way things were, and this year provides us with exciting opportunities to move forward in a number of ways. I am extremely pleased that we are welcoming a new director of orchestras, Professor Carolyn Watson, who joins us from the University of Kansas, and a new director of bands, Professor Kevin Geraldi, who comes to us from the University of North Carolina Greensboro. We are also welcoming exceptionally talented new professors of violin, clarinet, music education, and music theory. These six professors will join a faculty that is already deeply committed to ensuring that the School of Music meets the needs of students in the twenty-first century.
This year will be my fourth at the School of Music. Ever since my arrival, I've been repeatedly astonished by the depth and breadth of the world-class music programs that have been built here. From our Lyric Theater program to our symphony orchestra, from the Black Chorus to the Electronic Music Studio, from the award-winning research being conducted in musicology and music education to the spirited performances of the Marching Illini, the students and faculty at Illinois are second to none. It's a true honor and privilege to be here!
Illinois graduates play leading roles in hundreds of orchestras, choruses, bands, K-12 schools, and colleges and universities. The School of Music is first and foremost a resource for the state of Illinois, but our students and faculty come from around the world, and the impact of our alumni and faculty is global as well. Our students have performed on the stage of the Metropolitan Opera, at the Newport Jazz Festival, in Carnegie Hall, and in other important venues and with leading companies far too numerous to mention. Complementing our wonderful people, facilities like the Krannert Center and Smith Memorial Hall (a registered national landmark) are true gems that enable our students to perform in breathtaking venues and bring some of the finest musical programming in the world right here to Champaign-Urbana.
For parents and students wondering if a music career is right for them, let me say that U of I is a place where bright, motivated music students can have it all. They can get the benefits of being at a world-class research institution that provides its students with a top-tier liberal arts education, and they can simultaneously receive immersive, conservatory-style professional training. What this mix means is that students who come to Illinois will be prepared for a variety of career options after graduation. We already have many degree programs that facilitate this, and we continue to expand them. We want all our students to feel confident that great things await those who hold a degree from the School of Music!
If you have questions about what it means to be an Illinois music student, please don't hesitate to reach out. I'm at jsposato@illinois.edu. The School of Music is an extraordinary place; I hope you'll consider joining us!