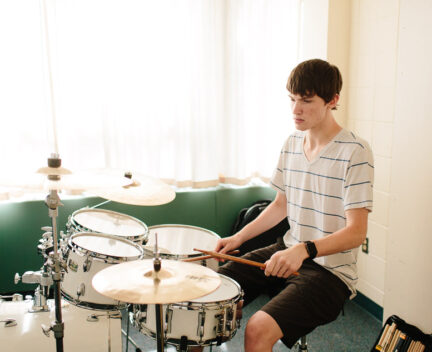 Program Description
Designed for senior high instrumentalists, this program focuses on developing individual performance skills in a combo-based setting. All students will be placed in combos. Classes include combo rehearsals, masterclasses, improvisation, jazz listening, harmony, and history seminars. Students who have written original compositions are encouraged to bring them to this program. The final concert will feature all combos.
Senior Jazz
Eligibility
All instruments and voices are welcome.
Prior experience performing in a jazz ensemble is not required.
For students completing grades 9-12.
Faculty