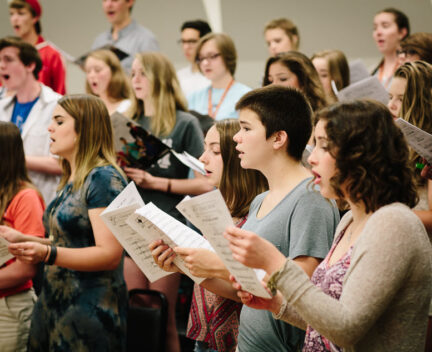 Program Description
Designed for senior high vocalists, the primary focus of this program is developing an exceptional choral experience and individual artistry. Classes include full ensemble and sectional rehearsals, group voice lessons, conducting, and musicianship.
Senior Chorus
Eligibility
For students completing grades 8-12.
Sopranos: Apply early as spots tend to fill quickly.
Faculty