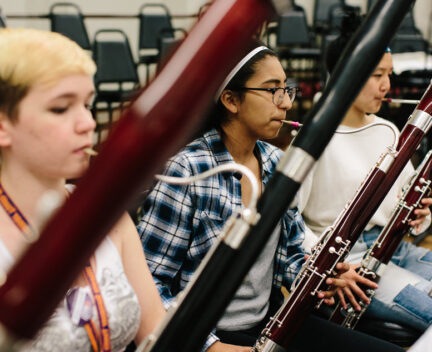 Program Description
Designed primarily for high school age oboe and bassoon students, this program focuses on strengthening technical and musical fundamentals and offers daily warm-up and individual practice time, masterclasses, lesson time, collage audition preparation, double reed ensemble playing, and daily reed-making classes for all levels. Students will be exposed to a wide range of repertoire and gain perspective in all aspects of oboe and bassoon practice and performance.
Pre-College Oboe & Bassoon
Eligibility
For students completing grades 8-12.
Faculty