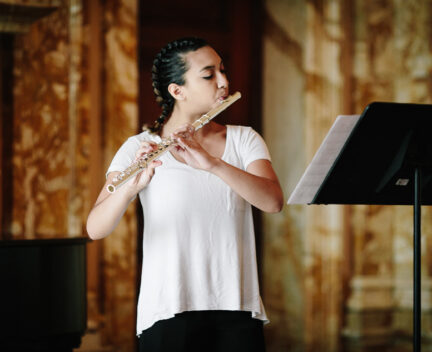 Program Description
Designed for senior high school aged flutists, this dynamic and acclaimed program focuses on strengthening artistry, musicianship and fundamental flute technique. Students participate in daily private lessons, master classes, and workshops with professors from the University of Illinois, DePaul University, and Eastern Illinois University, among others. The camp offers an in-depth experience covering a range of topics, including advice on preparing for college auditions, ensemble etiquette, daily warm-ups and more. Activities and classes in the pre-college program are designed to immerse students in a college music experience similar to that of a music student at the University of Illinois.
Pre-College Flute
Eligibility
For students completing grades 8-12.
Students must have a minimum of 3 years of flute experience.
Faculty