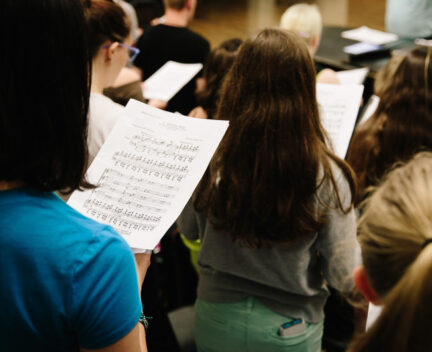 Program Description
Designed for junior high vocalists, the primary focus of this program is developing individual musicianship through a choral ensemble setting. Classes include full ensemble and sectional rehearsals, music theory and appreciation, group voice lessons, conducting, and musicianship.
Junior Chorus
Eligibility
For students completing grades 6-8.
Sopranos: Apply early as spots tend to fill quickly.
Faculty