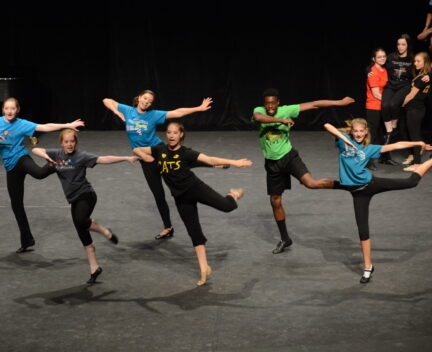 Program Description
Musical Theatre is comprised of workshops designed to prepare interested singers and actors for the musical stage. Workshops are provided during the week in movement, choreography, vocal technique and literature, musical and dramatic coaching, stage craft, auditioning and diction.
Musical Theatre
Eligibility
For students completing grades 8-12.
The program is limited to 15 soprano/alto and 15 tenor/bass voices.
Typical Daily Schedule
8:15 – 10:00 am: Warm-up, Yoga, and Choreography
10:00 – 11:00 am: Large Ensemble Music Rehearsal
11:00 – 11:50 am: Voice/Acting Master Class
12:00 – 1:00 pm: Lunch
1:15 – 2:30: Music Coaching
2:30 – 4:45 pm: Monologue/Audition Class
5:15 pm: Dinner and Evening Activities
10:30 pm: Lights out
Application Materials
Submit the ISYM Application Form.
Submit a video of yourself singing 32 bars from the standard musical theater repertoire. Accompaniment is not required.
Review of applications will begin April 1, and then continue on a rolling basis until the program is full.
This program is expected to fill, so apply early!
Tuition
Resident – $850 (tuition, room and board)
Commuter – $550 (tuition and lunch only)
Faculty