Story
Among the new hires for fall 2022 will be a new director of orchestras, Carolyn Watson, and a new director of bands, Kevin Geraldi. Pending final approval by U of I's board of trustees in July, both Dr. Watson and Dr. Geraldi will join the faculty as tenured associate professors.
"The director of orchestras and director of bands positions are critical to the success of the School of Music," explained the School's director, Jeffrey Sposato. "In addition to conducting their own ensembles and teaching individual conducting students, these two professors are responsible for overseeing the overall orchestra and band programs, both of which are of national renown. I am delighted that we have been able to recruit two high-caliber individuals who have extraordinary international reputations as conductors, teachers, and performers."
Carolyn Watson
Dr. Watson comes to Illinois from the University of Kansas at Lawrence, where she served as director of orchestral studies. Originally from Australia, she has performed all over the world, and currently serves as principal guest conductor of the Kansas City Chamber Orchestra and music director of the La Porte County Symphony Orchestra in Indiana. She was a major prizewinner at the 2012 Emmerich Kálmán International Operetta Conducting Competition in Budapest, and her notable European credits include Infektion!, a festival of modern theatre celebrating the works of John Cage at the Staatsoper Berlin; conducting musicians of the Berlin Philharmonic in Interaktion; a residency at the Israeli National Opera; and assisting Sir Charles Mackerras on his final two productions at The Royal Opera, Covent Garden and at Glyndebourne. Since moving to the United States she has led performances with Amarillo Opera, Austin Symphony, Catskill Symphony, Dallas Opera, Des Moines Metro Opera, Detroit Symphony Civic Orchestra, Interlochen Philharmonic, Kansas City Ballet, Kansas City Chamber Orchestra, Lyric Opera of Kansas City, St. Joseph Symphony, and World Youth Symphony Orchestra. Recruited as music director of the Interlochen Arts Academy Orchestra, she won the 2015 American Prize for Orchestral Performance with this ensemble.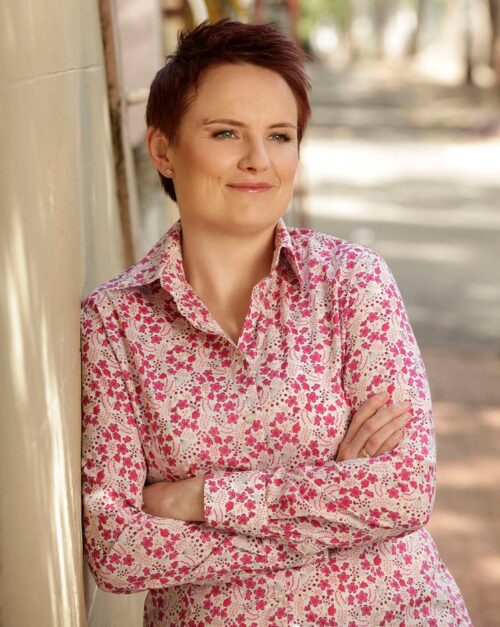 Kevin Giraldi
Dr. Geraldi comes to the School of Music from the University of North Carolina Greensboro (UNCG), where he served as director of instrumental ensembles. At UNCG, he conducted the Wind Ensemble, Symphony Orchestra, and Casella Sinfonietta; led the graduate program in instrumental conducting; taught undergraduate conducting; and guided the instrumental ensemble program. He has held additional faculty positions at Lander University in Greenwood, SC, and in the public schools of Westchester, IL. A native of Elmhurst, IL, he maintains an active schedule as a guest conductor, clinician and adjudicator with high school bands, orchestras, and honor ensembles, including appearances with the Greensboro Symphony, Xinghai Conservatory Symphony Orchestra (China), the Union Musicale de Roquetas de Mar (Spain), and numerous university ensembles. Dr. Geraldi is a leader in commissioning and premiering new works for band and chamber ensemble and has earned praise for his collaborations with numerous significant composers and soloists. He is a co-author of The Elements of Expressive Conducting (Conway Publications, 2020), a textbook for undergraduate conducting courses that is widely used around the United States.
The School of Music is also delighted to welcome new hires in composition-theory, clarinet, violin, and music education.
Matt Chiu, a music theorist, organist, and programmer, comes to the School of Music as a teaching assistant professor of music theory. He uses computational approaches for music analysis and investigates how such methods inform music pedagogy and shape our perceptions. He has presented papers nationally and internationally and published on topics such as machine learning methods for harmony and scales, the perception of pop vs. folk musical melodies, vocal delivery in punk and emo, and music-language analogs. He earned music theory degrees from the University of Connecticut and Boston University, and he recently completed his PhD at the Eastman School of Music.
Iura de Rezende will join the SOM as assistant professor of clarinet. A native of Brazil, he was most recently professor of clarinet at the Federal University of São João del Rei, where he has taught since 2006. He has appeared as a performing artist in venues throughout the US, Brazil, Bolivia, Colombia, and Europe, and as a soloist he has performed with the Basel Symphony Orchestra and the Neues Orchester Basel in Switzerland. An avid chamber musician, he was a member of the Oficina Música Viva New Music Ensemble, with whom he recorded several projects for broadcast television. In addition to having worked as principal clarinet at the Neues Orchester Basel, he frequently receives invitations to collaborate with orchestral ensembles in Brazil.
Salley Koo will join us as assistant professor of violin in the fall, after serving at the School as a visiting artist for the past year. She comes to us from New York City, where she taught at both Adelphi University in New York and Montclair State University in New Jersey. She has performed internationally as a solo, chamber, and orchestral musician, and has appeared recently at Tanglewood, Ravinia, and the Kimmel Center in Philadelphia, among other venues. She is regularly invited to perform as a guest artist with groups such as the Minnesota Orchestra, the Orchestra of St. Luke's, the East Coast Chamber Orchestra, the Saint Paul Chamber Orchestra, the International Contemporary Ensemble, and the Knights.
Peter (Pete) Shungu is a lifelong musician and educator who will join us as teaching assistant professor of music education. He has taught music, English, history, service-learning, and other subjects on both the high school and university levels in several different locations, including Champaign, IL; Boston, MA; Brooklyn, NY; and Colima, Mexico. He was born in New Jersey to a father from the heartland of Africa (Democratic Republic of Congo) and a mother from the heartland of the US (Kansas). He is a trumpet and piano player, and a hip-hop MC and spoken-word poet. He is also the bandleader of Champaign-Urbana-based group Afro D & Global Soundwaves, a seven-piece ensemble that performs a blend of jazz, funk, soul, and socially conscious hip-hop.
"As the School builds on the excitement surrounding this year's spectacular 125th anniversary celebration, we are proud to have these six leaders in their respective fields join us," Dr. Sposato added. "Together, they will contribute energy and new ideas to a faculty that is already deeply committed to creating a music school for the twenty-first century."