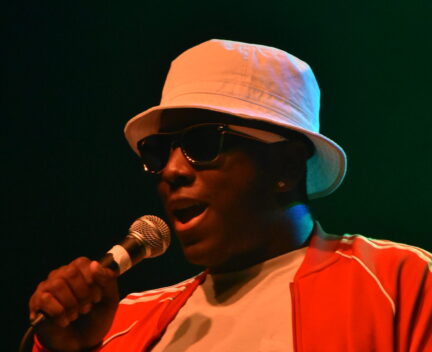 Program Description
ISYM Hip-Hop engages middle and high school students in individual and collaborative creation and performance of original music in a variety of roles and styles. Participants will work in lab, studio, and workshop settings alongside experienced educators and musicians to produce beats, write and record lyrics, and prepare for a live performance at the end of the week. Variable supplemental activities will explore additional elements and foundations of hip-hop culture.
ISYM Hip-Hop
Eligibility
For students completing grades 5-12.
For all middle and high school students interested in creating hip-hop music.
Typical Daily Schedule
8:15 – 9:15 am: Writing Workshop
9:30 – 10:30 am: Beat Lab
10:45 – 11:45 am: Electives
12:00 – 1:00 pm: Lunch
1:15 – 2:15 pm: Beat Lab
2:30 – 3:30 pm: Collaboration Time
3:45 – 4:45 pm: Sharing and Feedback
5:15 pm: Dinner and Evening Activities
10:30 pm: Lights out
Tuition
Resident – $800 (tuition, room and board)
Commuter – $550 (tuition and lunch only)
Best Verse & The Ladies First Hip Hop Scholarship Competition
The Best Verse Competition and The Ladies First Hip Hop Scholarship Drive are opportunities for 5-12 grade rappers, emcees, beatmakers, and DJs to showcase their talent for a chance to win scholarships to Illinois Summer Youth Music Hip-Hop Camp at the University of Illinois. Follow @illinoissummeryouthmusic on Instagram or email Hip-Hop Camp Co-Director Adam Kruse for details posted in the spring.
Media
Faculty